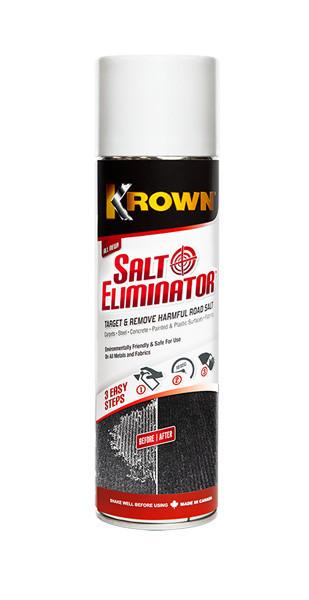 Krown Salt Eliminator
Originally developed for professional applications on vehicles, this specialty product is being used by auto dealerships, body shops, car washes and automotive detailers from coast to coast. Eliminate salt stains like a pro with MR35 Salt Eliminator.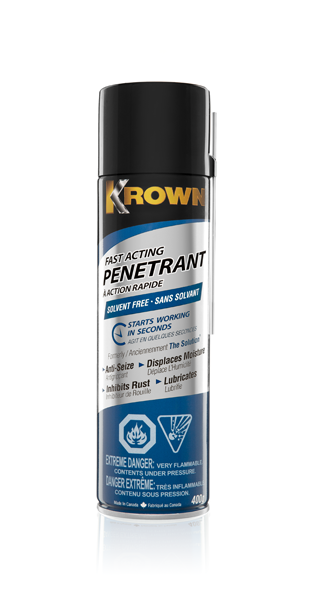 The Solution © Fast Acting Penetrant
Krown's revolutionary fast-acting hydro carbon formula allows this oil-based product to penetrate and release any seized, rusted or frozen part. Because there is no evaporation, The Solution will also leave behind a protective coating making it very useful in any application.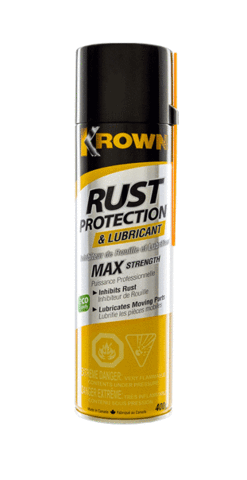 T40 © Rust Inhibitor & Lubricant
T40 is designed to create a barrier that can't be broken, chipped or cracked. By staying fluid, our petroleum based rust protection heals back over after any abrasions providing lasting protection, even in extreme conditions.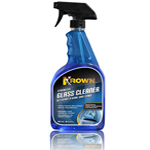 Krown Streakless Glass Cleaner
Use Krown Streakless Glass Cleaner © to successfully clean front / back windshields and any mirrors on your vehicle.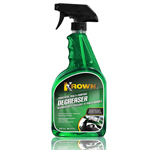 Krown Degreaser
Use Krown powerful Multi-Purpose Degreaser © to remove grease and dirt from absolutely any location on your vehicle.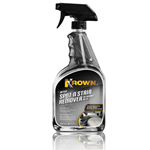 Krown Premium Spot 'N' Stain Remover
Use Krown Active Spot 'N' Stain Remover © to effectively remove any type of stain to the interior of your vehicle.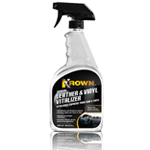 Krown Vitalizer
Use Krown Leather & Vinyl Vitalizer © to get that new look on all the rubber and vinyl surfaces in your vehicle.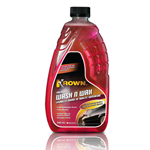 Krown Active Wash 'N' Wax
Use Krown Premium Wash 'N' Wax © to get an incredible like new shine. Rinses faster then most other competitive products.
Protect Your Vehicle Against Corrosion With Krown
The Krown Rust Protection is a Canadian based business that is also family owed for over 30 years. All our technicians are certified annually to spray the environmentally friendly Krown product. Krown product application increases the value of your vehicle because we add it the CarFax on a yearly basis.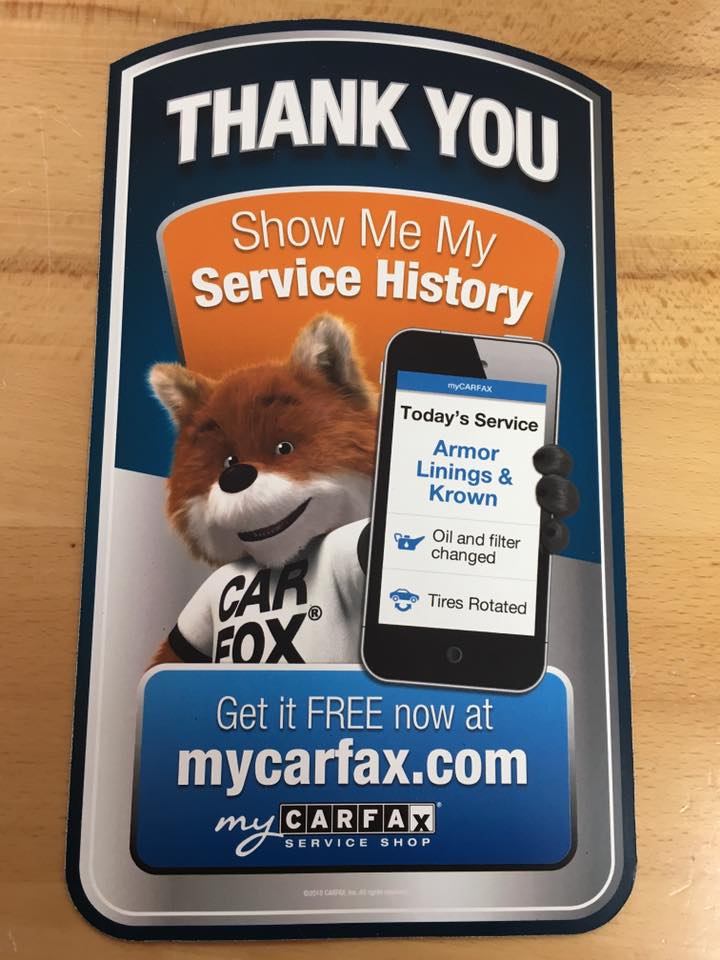 A Complete Maintenance System for your vehicle.
As the leader in the Rust Protection industry, Krown has developed 
a premium line of products as part of a complete maintenance system (CMS).
Developed for professional applications these specialty products are 
being used by auto dealerships, body shops, car washes and automotive detailers. These same products are now available for consumer use with your car and home.
The Krown Promise
We are an authorized Krown dealer and echo the core foundation that has lead to the industry lead in corrosion prevention. We beleive that people are more important than the vehicles they drive. Customer satisfaction is more important than profit. Krown is driven to help our customers save money, provide them with the best products, warranty and service in our industry.
Krown offers the highest quality rust protection service available. Krown helps in extending the life of peoples' vehicles, reducing the cost of maintenance, while increasing the resale value of the vehicle. This saves the owners money, while providing peace of mind, knowing they have a safer, better looking vehicle. Annually certified technicians, a national dealer network of over 230 dealers, as well as other proven preventative maintenance products and services set Krown apart, and position Krown as Canada's #1 Rust Protection Company.
BODY PANEL RUST PROTECTION
This warranty applies to new vehicles purchased less than 6 months prior to application of KROWN, within 12 months of manufacturer's production date, except as may be extended by applicable provincial laws.
ANNUAL APPLICATION GIVES CONTINUED PROTECTION If you have KROWN Rust Control applied by a certified applicator annually within 30 days (plus or minus) of the anniversary date we will warranty:
1. ALL body panels below window line.
2. ALL seams and crevices.
3. ALL floor/rocker panels.
If any of the above perforates by rusting thru, from the inside out, we will repair/replace them at No Charge, up to the then current cash value of the vehicle as determined by us according to the Red Book.
If you sell the vehicle, the warranty is transferable to the new owner at No Cost. The warranty is honored at all KROWN Centers.
KROWN'S warranty excludes only the following:
Roofs; rusting caused by stone chips, nicks, scratches, chips; rusting of caulk filled areas; the front fenders without fender liners, all mechanical parts, paint peeling/blistering/bubbling along seams, crevices and body panels that are not perforation.
KROWN, under the conditions of this warranty, shall not be responsible for lost time, inconvenience or any other consequential damage including loss of use of the vehicle in the event repairs are made to the vehicle under the conditions of this warranty.
Customers are responsible for maintaining yearly records of Krown applications. Please keep all of your receipts.
All rust repairs will be done at a facility chosen by Krown.
WARRANTY AMENDMENTS TO ACCIDENT DAMAGED VEHICLES IN THE EVENT OF AN ACCIDENT, THE DAMAGED SECTION MUST BE RE-TREATED WITH KROWN (WITHOUT CHARGE) WITHIN 30 DAYS OF REPAIRS BEING COMPLETED.
However, KROWN has the option of canceling the warranty depending on the extent of damage and/or quality of repair on the affected area. Areas where missing paint is not replaced & re-sprayed with Krown within 6 months of notice will invalidate warranty.
We Can Come To You! We Service Fleets!